Cab Grid Pro v5.1.11 adds a new tool-tips feature… When enabled, visitors are shown a tip bubble above each field of the price calculator and booking form as their mouse hovers over it.
The tip-bubble gives further information about what should be entered in that field. This text is available for translation.
Tool-tips can be activated or deactivated from the Cab Grid Pro OPTIONS tab in the WordPress Admin. There is an option labelled, "SHOW TOOLTIPS." When set to "YES" tool-tips will be presented to visitors; if set to "NO," tool-tips will not appear.
Note: modern web browsers will still display a native tool-tip after a few seconds even when Cab Grid's tool-tips feature is disabled.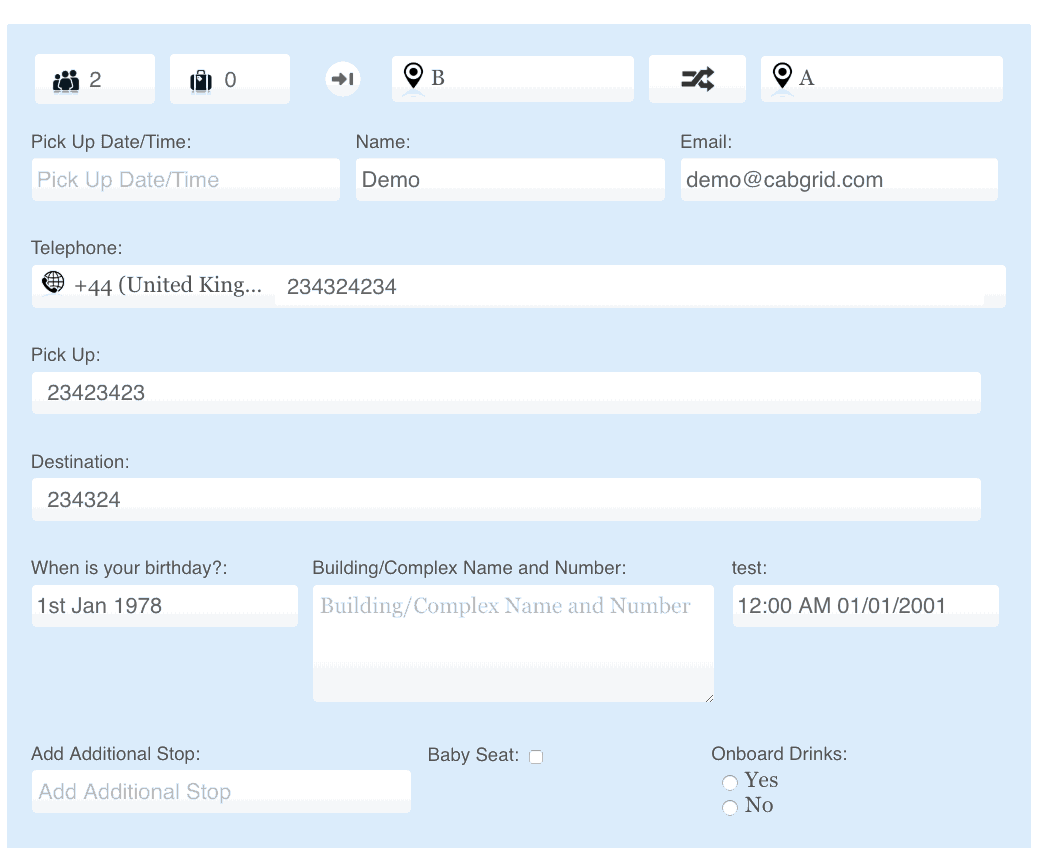 Translation and customisation of tool-tip content
The current tool-tip content of Cab Grid's built-in form fields is available to be translated via PoEdit.
Custom form fields currently take the field name and/or default value (in the case of radio buttons or checkboxes) as their tool-tip content.
In an upcoming version of Cab Grid we hope to offer full customisation of tool-tip content, both for built-in form fields and custom form fields.
Tags: Booking Form, tooltips, v5